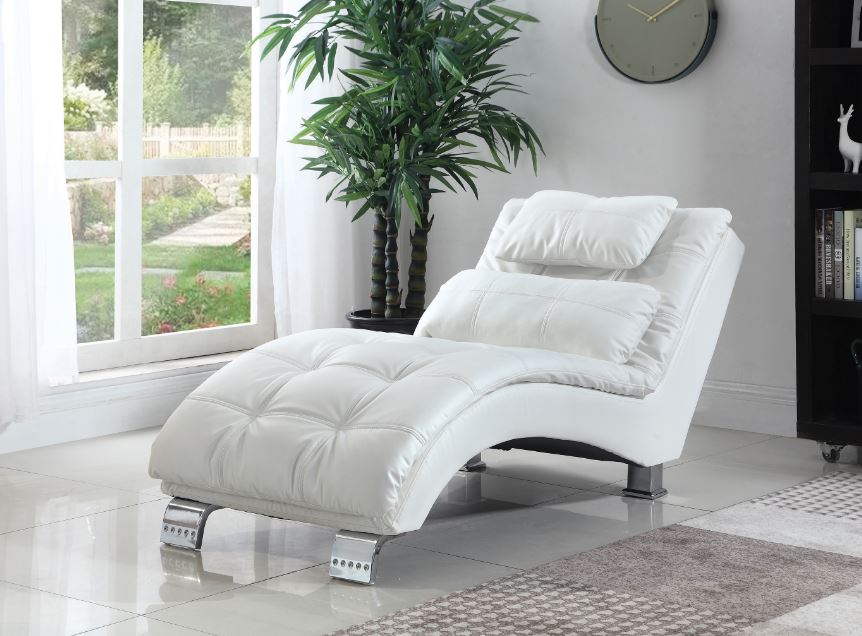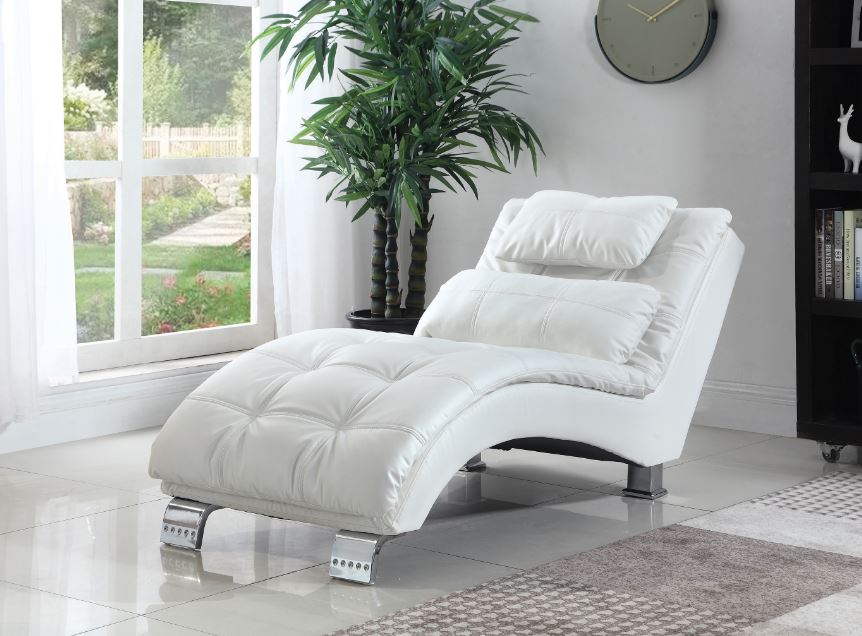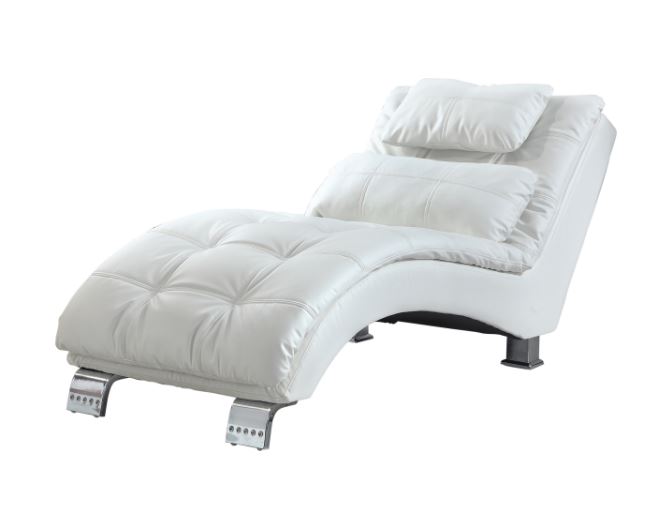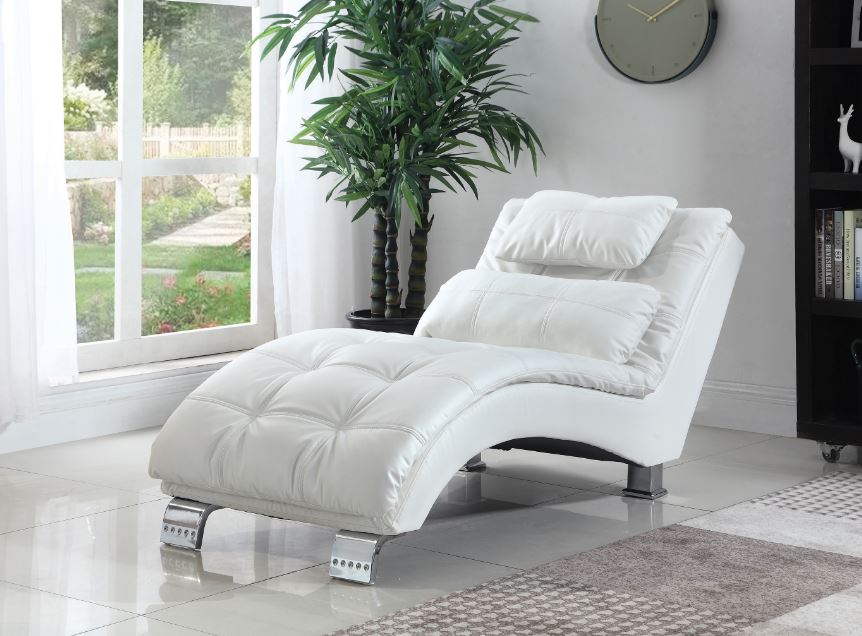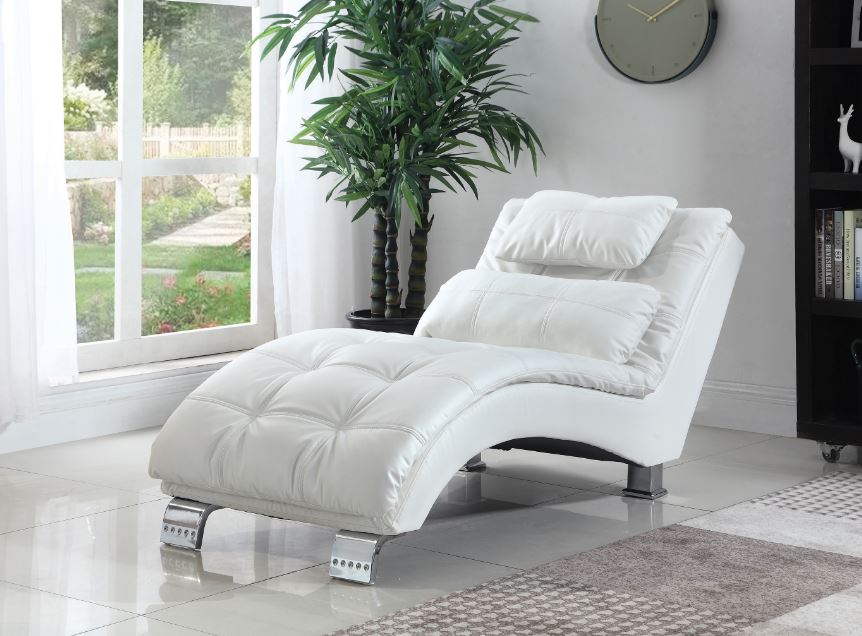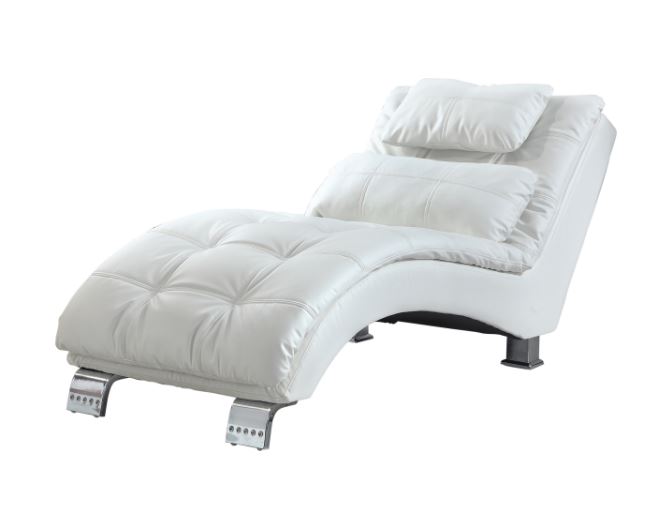 Ultra-cozy chaise lounge perfect for relaxing after a long day. Cloud-like pillow top seat. Plush channeled padding and pillow.
Width: 29.5 in. Depth: 66.5 in. Height: 32 in. Seat Height: 16 in. Seat Depth: 44 in. Weight: 59.4 lbs.
Set aside a spot for comfy resting in a modern space. This excellent chaise offers the ergonomic benefits of a contoured lounge with an eye-pleasing design. Covered in white leatherette, it's both easy to care for and versatile enough to blend in a number of design schemes.