Capri Leather Pedestal Chair & Ottoman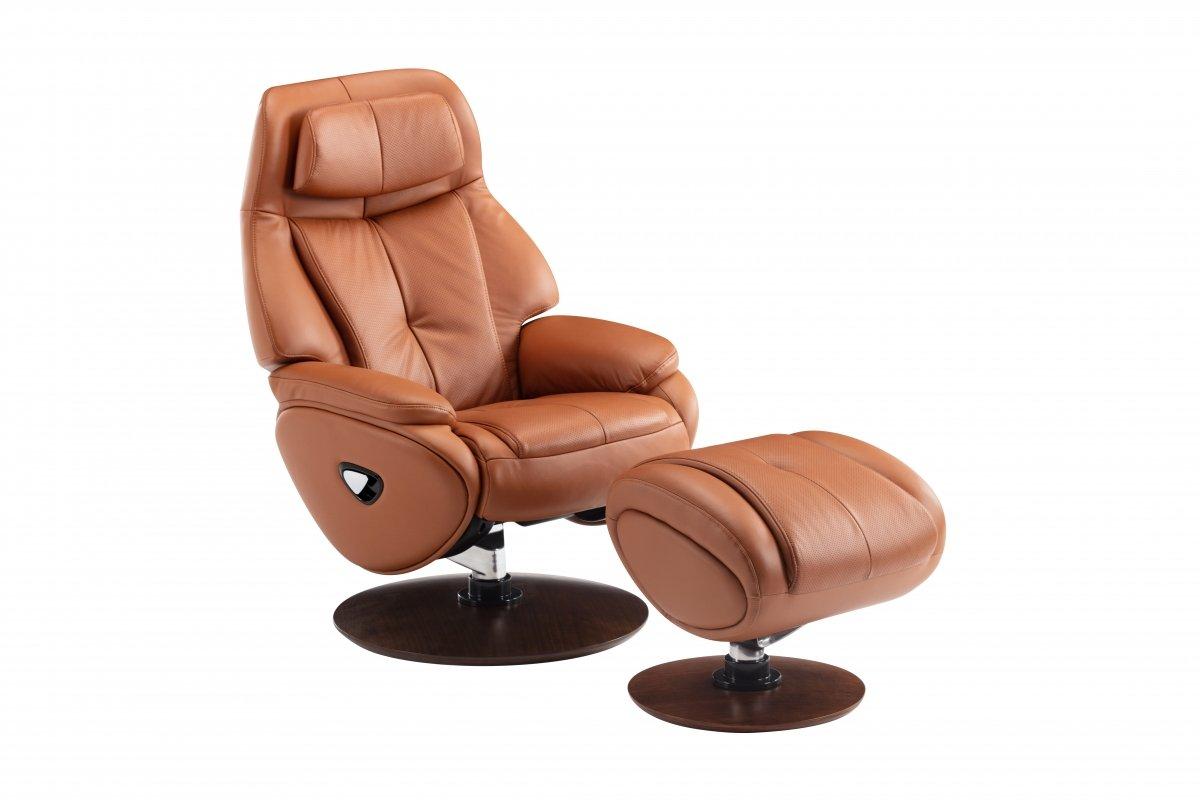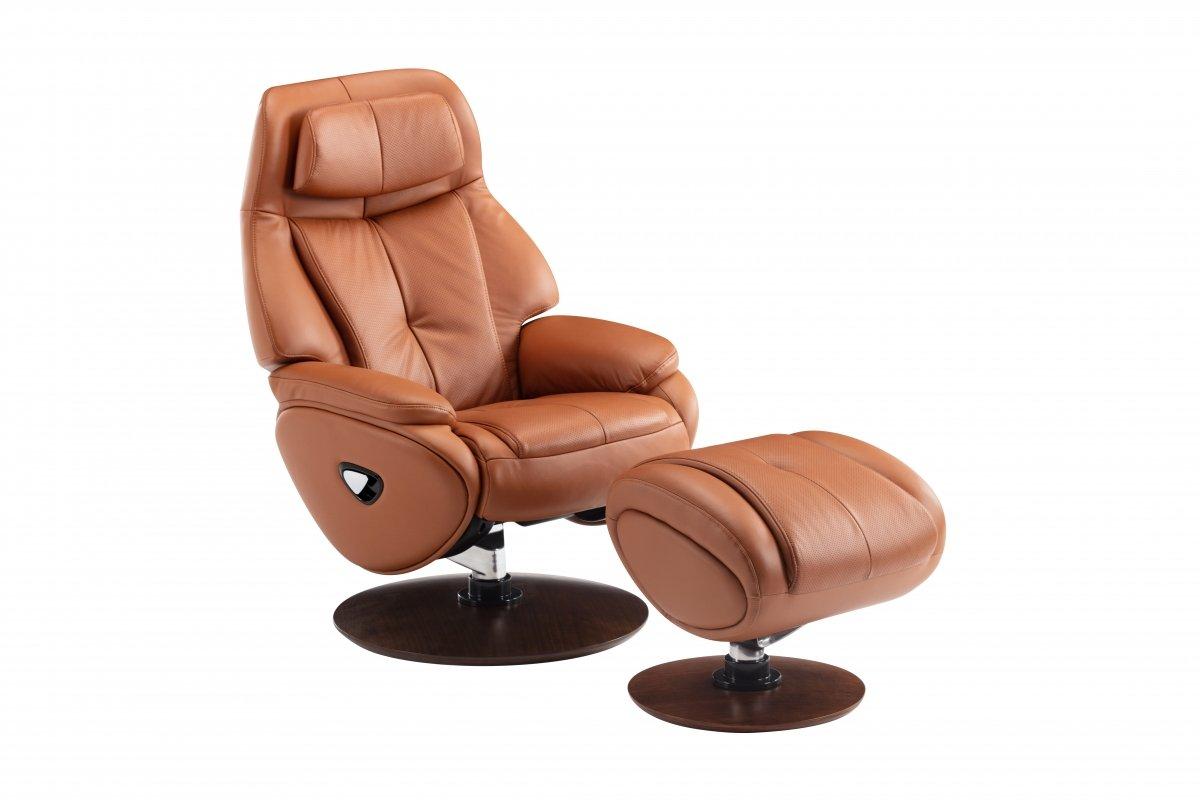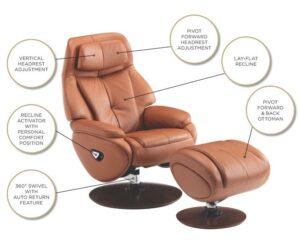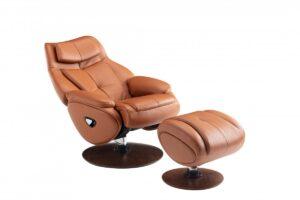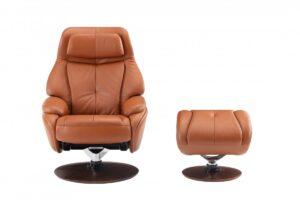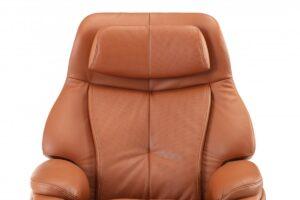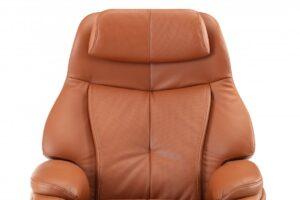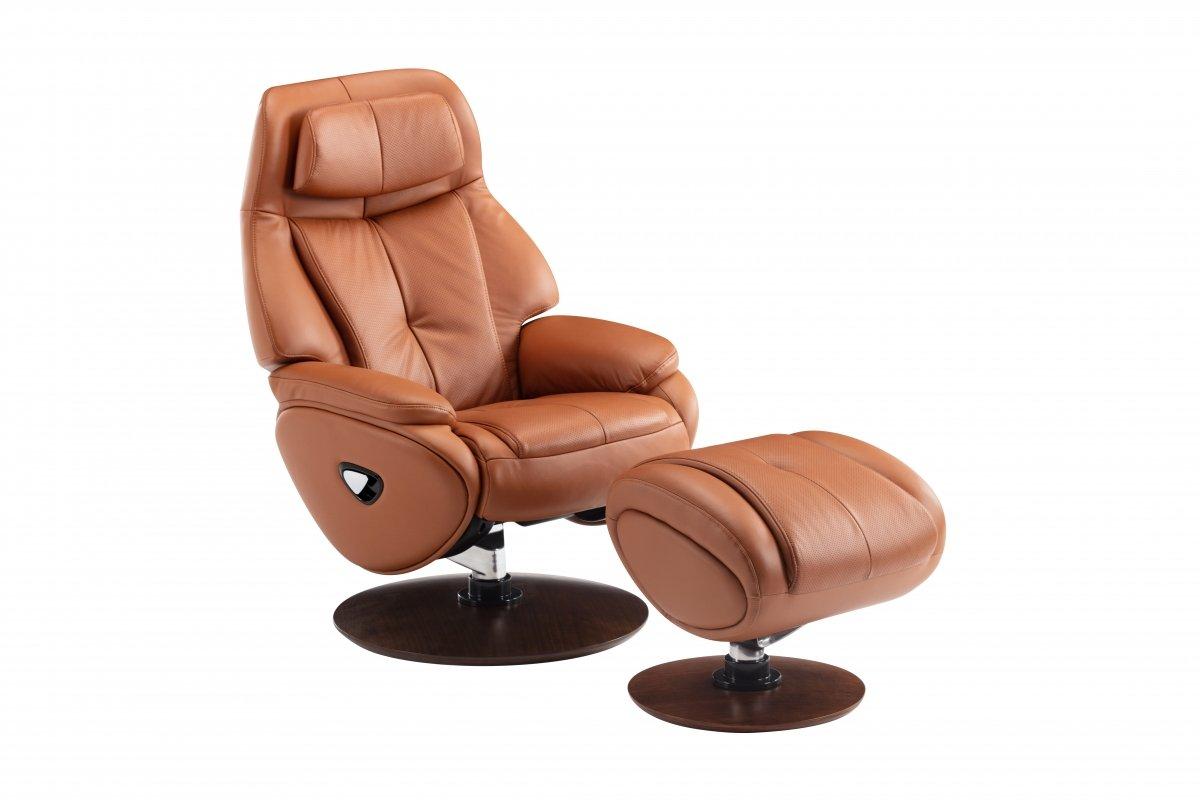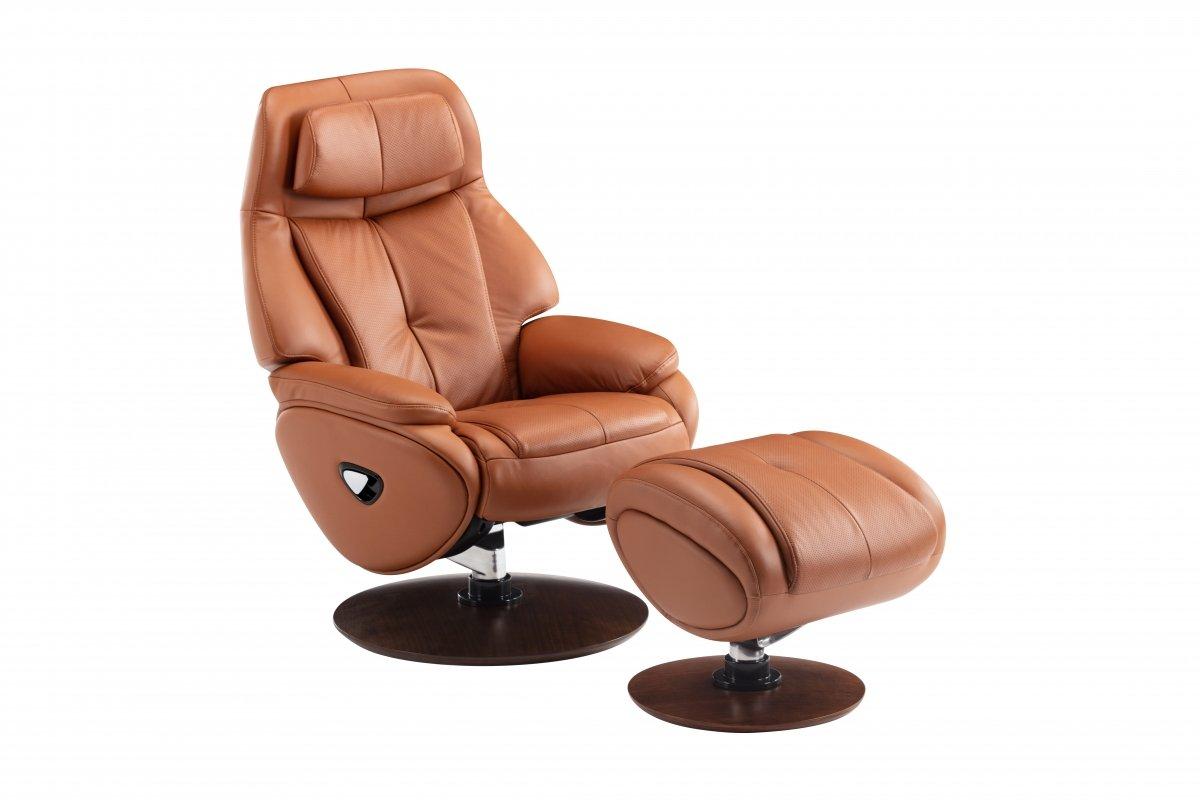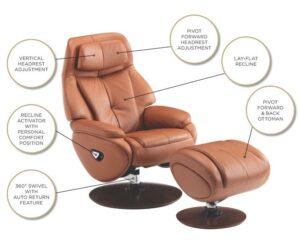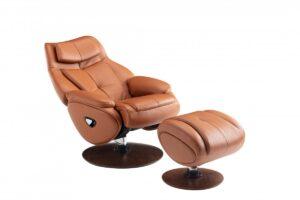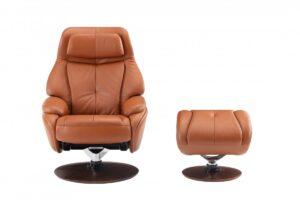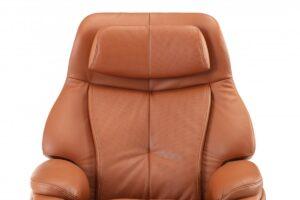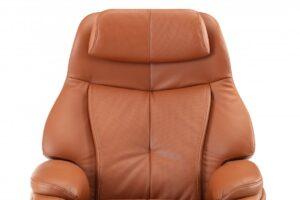 Back within a back 360-degree swivel pedestal chair with auto return, 35 degree forward adjustable headrest with additional head pillow with up and down adjustment, 115 to 160-degree lever controlled reclining back with synchronized movement of back and seat. 15-degree angle adjustable ottoman. Seating surface is perforated leather. Teak finished base.
Tobacco color leather.
D 33.1" W 31.5" H 42.50" in