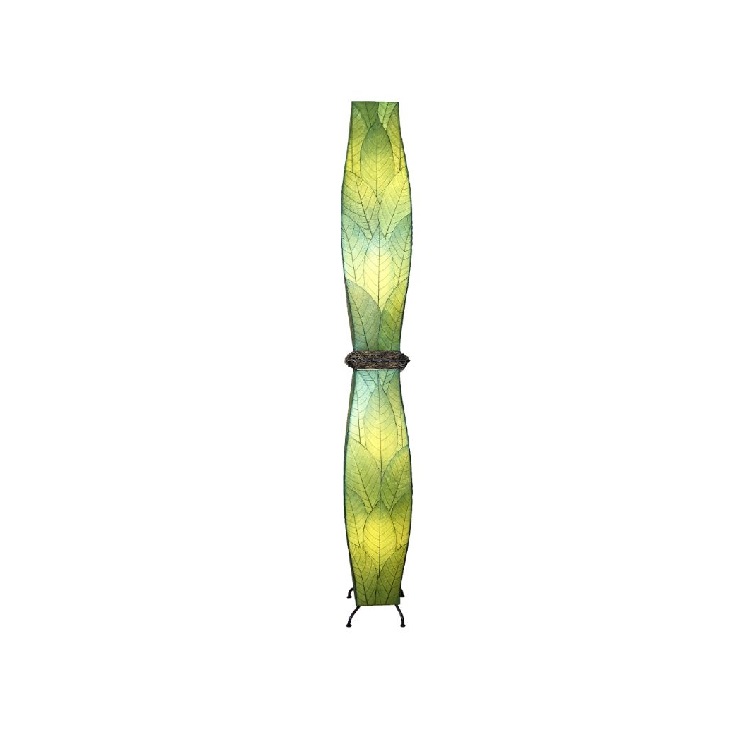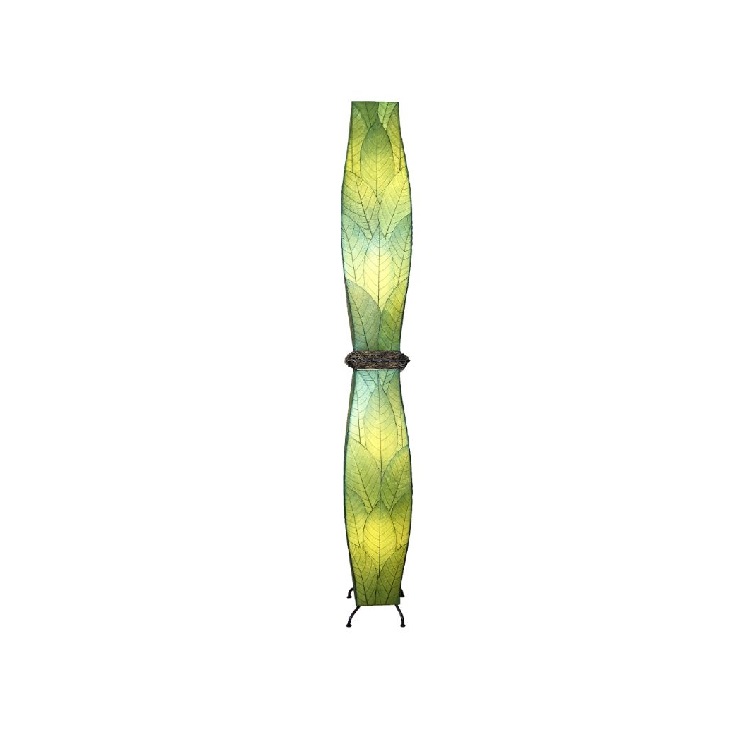 The Gemini Floor Lamp fuses traditional Art Nouveau shape with modern eclectic design. Its handmade, cocoa leaf shade is encircled by a woven nito vine center. This design blend creates versatility in use for a large number of design genres. Features fossilized cocoa leaves arranged vertically that are hand placed on a standard UL lamp backing and then laminated using a non-toxic adhesive, creating the side panels of the lamp. Leaves wrap around the metal work creating smooth corners. The shade sits on four stylized black metal feet with a foot switch to power on/off.
Dimensions: 9 x 9 x 72 Inches (L x W x H)
Items are handmade and some variations may exist.